Moisture analysis
Moisture analysis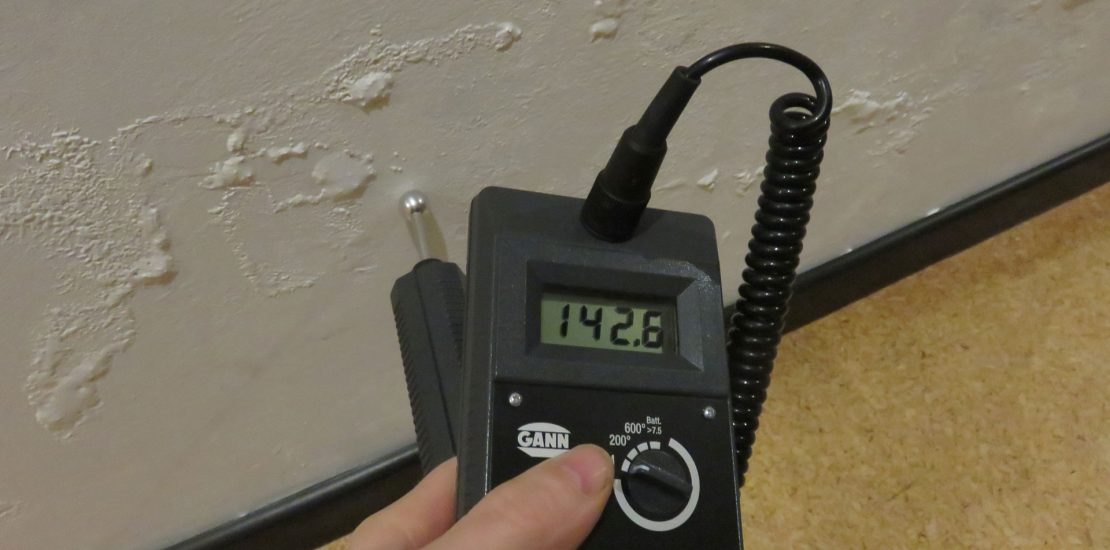 Do you have a moisture problem? Is there condensation present on the windows? Is there mould on the walls? Is there the so called "rising damp"? Is there a nasty smell in the air? Does the floor warp or do the tiles fall of the walls? Do you notice water loss?
When you have one of these or another problem, you can always turn to us. We will come to you and search targeted for the cause of the problem. Our experts analyse every damage visually, measure certain walls and floors with a moisture metre in depth (+-12cm), from the cellar or crawling space up to the roof. We will check everything so nothing can be missed. This way Humida can give an analysis guarantee. We continue until the cause is found.
If required we can write a report where all the defects are discussed with the necessary explanation and pictures. It also contains the cause or causes with a fitting advise, so you know where you stand and what you can do about it.
This report can be delivered to the concerning liable parties. Humida will always assist and advise you if necessary. Liable parties can be: the owner, the seller, the neighbours, the contractor, the architect or the insurer.
We always aim to find an amicable solution to which all parties can agree.
But, before going into a discussing with possible liable parties it is important to correctly analyse the problem so you know where you stand. We will help you from A to Z.
Actual causes are often not as obvious as people thought.
Problematic cases presented to Buildwise